Principal's Welcome
On behalf of our pupils, staff and governors, I would like to welcome you to our website. I hope you gain an insight into our very happy school, where the children are at the heart of all we do. Dundela Infants' School is a wonderfully inclusive and nurturing environment for children aged three to seven. Our enthusiastic and skilful staff work together to provide high quality education for every learner. All children are valued, supported and challenged to be the best they can be, within a culture of equality and respect.
I feel extremely privileged to be part of such a dedicated and child-centred team and look forward to getting to know our new school families, so we can work together to provide the very best in Early Years Education for our children.
If you would like to find out more information or arrange a visit to the school, please do get in touch.
S Wilson
Principal
A day in the life of Dundela!
Latest Photographs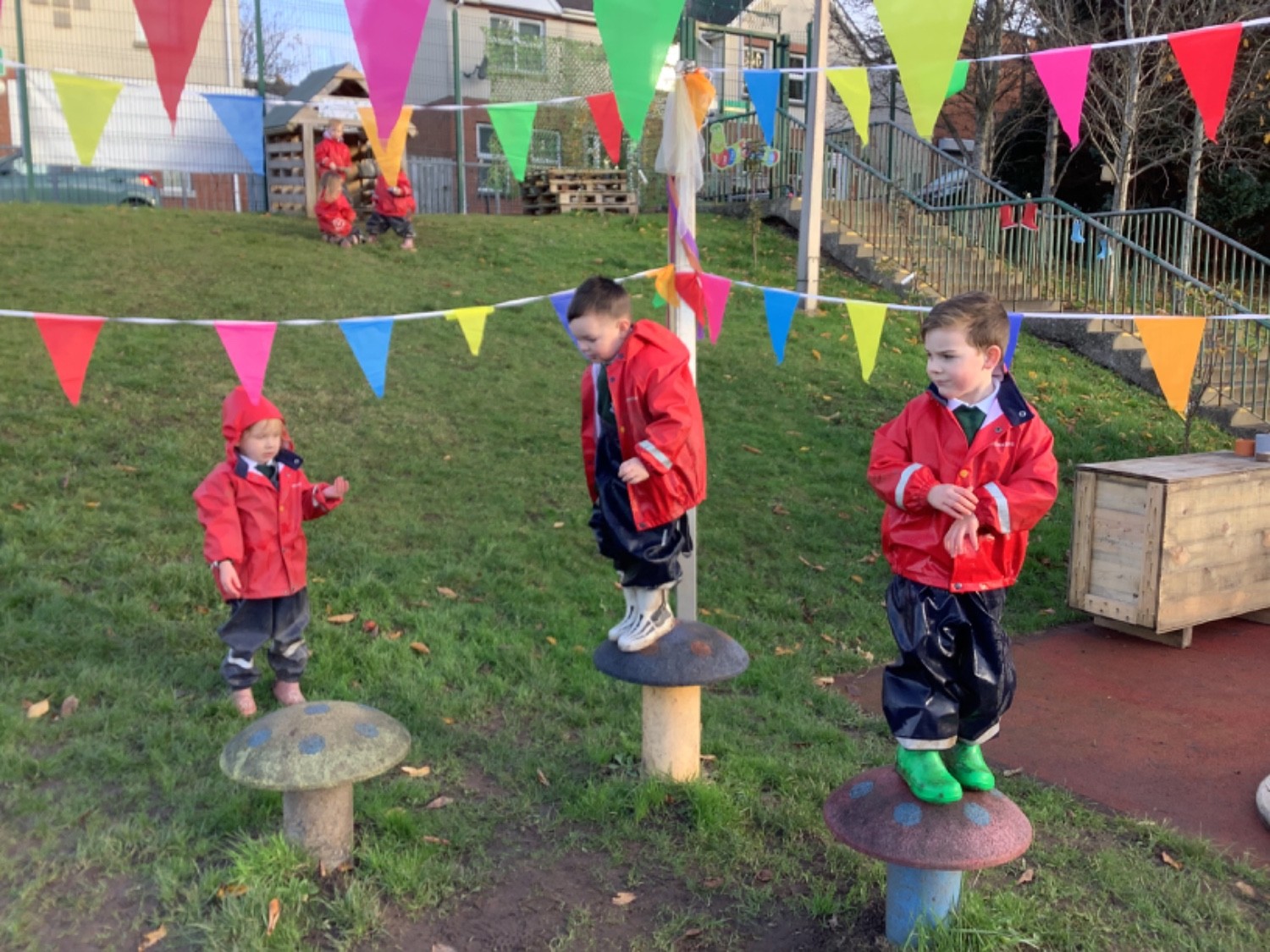 Upcoming Events...
Thursday, 30th November 2023
P3 Sportstopia Dance Beatz (Collection - 3.00pm at Hall door. Booking details on Seesaw)
P2 Sportstopia Football (Collection - 3.00pm at Hall door. Booking details on Seesaw)
P3 Clayrazy (Collection 3.15pm - Room 6)
Friday, 1st December 2023
Winter Wonderland (Further details on Seesaw)
Dundela Family Breakfast Club (8.00-8.45am @ CFC Cafe, Belmont Road)
Monday, 4th December 2023
P2 Hearsay Group (Collection - Room 2 at 2.50pm)
Tuesday, 5th December 2023
P3 Choir (Collection - Room 2 at 2.45pm)
P2/3 Origami (Collection - Room 8 at 2.45pm)
P2/3 Scripture Union (Collection - Room 9 at 2.45pm)
P2 Mindful Me (Collection - Nursery 1 at 2.45pm)
Wednesday, 6th December 2023
Ravara Speech and Drama (Collection - Room 5 at 3.00pm)
P2 Sportstopia Dance Beatz (Collection - 3.00pm at Hall door. Booking details on Seesaw)
P3 Sportstopia Football (Collection - 3.00pm at Hall door. Booking details on Seesaw)
Thursday, 7th December 2023
P3 Sportstopia Dance Beatz (Collection - 3.00pm at Hall door. Booking details on Seesaw)
P2 Sportstopia Football (Collection - 3.00pm at Hall door. Booking details on Seesaw)
P3 Clayrazy (Collection 3.15pm - Room 6)
Friday, 8th December 2023
Dundela Family Breakfast Club (8.00-8.45am @ CFC Cafe, Belmont Road)
Monday, 11th December 2023
P2 Hearsay Group (Collection - Room 2 at 2.50pm)
Tuesday, 12th December 2023
Nursery 1 Christmas Concert (9.30am)
Nursery 2 Christmas Concert (10.30am)
P3 Christmas Concert (1.30pm)
Wednesday, 13th December 2023
P1 Christmas Concert (9.15am)
P2 Christmas Concert (1.30pm)
Dundela Infants' School and Nursery Unit, Wilgar Street, Belfast BT4 3BL | Tel: 028 9047 1234